About Vazart-Coquart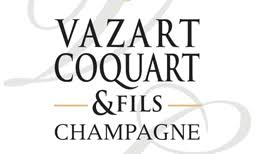 "I create champagnes for my clients, my family and myself... The kind of champagnes that I love, with strong characters, perfect harmony and an authentic taste... Champagnes that I hope will give you pleasure, make you smile and make you feel alive..." – Jean-Pierre

Vazart
The Vazart-Coquart family has been involved in the wine business for centuries. They are still based today in the original family home in the main street of Chouilly built by Louis-Victor Coquart in 1865. In 1954, Louis Vazart and his son Jacques launched their Champagne brand. The dynamic Jean-Pierre Vazart, Jacques' son, joined his father in 1995 and in 2005 became in charge of the estate. The Vazarts grow 95% Chardonnay and 5% Pinot Noir on their 11 hectares in Grand Cru Chouilly, the most northerly wine commune of the Côte des Blancs. Average vine age is an impressive 30 or more years.
Jean-Pierre is very much a man of the vines, seeking the best expressions possible. Meticulously tending the vines to achieve perfect maturity, a prime focus is placed on restricting vigour and encouraging deeper root systems by planting and maintaining ground cover, and on reducing yield rather than going for maximum volume. Vineyard treatments are finely tuned to avoid the systematic use of chemicals, favouring the use of contact products which are not absorbed by the soil and are washed away with the first rain.
The result is a greater purity and mineral intensity in the wines.
In recognition of their viticultural excellence, in 2012, Vazart-Coquart became one of the first estates in France to be certified by the Agriculture Ministry as Exploitation Viticole de Haute Valeur Environnementale, a term which identifies a Maison that is committed to adopting initiatives that have a profound respect for the environment and the protection of biodiversity. Taking it even one step further, the estate is now currently under conversion from organic to biodynamic.
These wines are pristine examples of place and terroir. Only the first cuvée is used and the reserve wines are made from a 'solera' which began in 1982; each year 50% is drawn off for the non-vintage blends and then replaced with 50% from the current harvest. This special solera is also used in the preparation of dosages. The solera is given priority over the vintage cuvees and is always of the best potential fruit. I had the pleasure of tasting the solera while visiting the estate and the taste was not dissimilar to a high-quality premier cru white burgundy! By combining experience and family tradition with the latest cutting-edge technologies, Jean-Pierre is consistently producing some of the finest Blanc de Blancs in Champagne.
Vazart-Coquart have been proud members of the 'Club Trésors de Champagne' (Special Club) since 1996. They are also a member of 'Vigneron Independent' (Independent Winegrowers) and 'Les Mains du Terroir' (The Hands of the Earth); all notable groups committed to the promotion, best practices and authenticity of Champagne.
Champagne Vazart-Coquart
6 Rue des Partelaines 51530 Chouilly